Testimonials and Recommendations
Recommendations and Video Testimonials
William Patrick Ramon: San Antonio, Texas
Dustin Hargrove: Austin, Texas
 Ali Abouzalam, Saint Petersburg, Florida
"Courtney is a gifted yoga and meditation teacher who has the ability to lead others to empower their spiritual and physical realms. She has up-leveled my entire spiritual practice through her teaching and way of being. For me, her yoga practice provides an excellent combination of connecting to my spiritual and warrior spirit by combining deep breathing and intention with challenging poses and holds that build flexibility and strength. My ability to stay present in meditations and day to day life has tremendously improved since practicing with Courtney. She has also helped me take my flexibility and balance to the highest level it's ever been in my life. I'm very excited and grateful for the opportunity to practice on a deeper level with Courtney at her retreat. I highly recommend Courtney to anyone who is looking to improve their spiritual practice through yoga and/or meditation."
--------
 Lucy Dawson: Loveland, CO
"I can say without hesitating that Courtney is my all-time favorite yoga instructor. She has an absolutely lovely, serene energy that always transports me to a peaceful, sacred place within myself. Her passion expresses itself with an enthusiastic ease that inspired to me to deepen my own practice and grow in ways I had not previously discovered. She is -undoubtedly- an absolutely radiant person who gives herself generously and lovingly to her students and her friends. She is both a passionate, thoughtful altruistic-activist and a creative, playful force of nature - I am very grateful for my time spent in her classes and her company. I'm certain anyone who knows Courtney will say their time in her presence (no matter how brief) is an absolute gift, I whole-heartedly encourage anyone who has the opportunity to fully-embrace any wisdom and teaching she has to offer to this world :) "
--------
 Erica Blackbear: Houghton, MI
"I absolutely love yoga classes with Courtney. She is very knowledgeable and her classes are challenging while she also offers plenty of adjustments if needed. She is a phenomenal teacher. As a person she is warm, welcoming, caring and authentic. I would highly recommend her classes and the retreat!"
 Christopher Robbins" Loveland, CO
"
I have had the sacred opportunity to practice yoga under the instruction of Courtney, as well as just share life on occasion. Since I've known her, on every occasion I've encountered her, she's been very consistent in how she's shown up; grounded, peaceful, kind, selfless, joyous, steadfast, open hearted, strong, courageous, authentic, humble. It is these same qualities, and more, that carry over in Courtney's passion for the art of yoga, and her excitement in sharing this medicine with everyone indiscriminately, that stands her with the best of them! I am very thankful I had the pleasure and blessing to have known such a person, as yoga teacher and as friend."
-----
 Amanda Ray McCray: Loveland, CO
"Courtney is an incredible Being, teacher and friend. She has demonstrated a powerful ability to create and hold sacred space acting as a vessel for Divine Love and Creativity. All who join in this experience will be blessed and nourished!"
-----
 Lana Ishka: Loveland, CO
"
I absolutely love Courtney's yoga classes. She's very knowledgeable and kind. I always feel so held and safe in her classes. Her classes are rejuvenating and centering. I highly recommend working with Courtney! "
-----
Karen Boyett: Loveland, CO
"Courtney is a delightful, warm person and teacher who is deeply skilled in yogic practices. I can always rely on Courtney to create a practice space where my body can be open and receptive. Her expertise in Hatha yoga is a blessing to our world."
-----
 Caroyln Gruchy: Loveland, Colorado
"Courtney is an EXCELLENT yoga teacher and workshop leader! I took her classes for several years when she lived in my community. I love Courtney's energy as well as her expertise. And she is an exceptionally compassionate, joyful, and beautiful person. I encourage you to go for it!!"
 Ruth Buckingham: Shrewsbury, Shropshire
"Highly Recommended: Excellent teacher of Yoga, excellent leader of workshops and programs, beautiful person. What more could you want for a special Retreat?"
 -----
 Ashley Gardner: Loveland, CO
"Courtney's yoga classes changed my outlook on the practice of yoga. It was a whole body spiritual experience. You left feeling challenged and strong with a sense of accomplishment. The benefits of yoga are beyond measure physically but she also allowed me to get in touch with the inner me, that part of yourself that is often neglected and needs love too."
 Jane Anetrini: Loveland, Colorado
"Courtney receives high marks from me as a yoga teacher. I have entrusted her with my students as she offers them the opportunity to participate in its body-centered spiritual practice. She is centered, inviting, and compassionate. She gently introduces yoga to the new student and leads those familiar with yoga to deeper and more advanced experiences. Her discipline and practice are inspiring to me."
 Andrea Vanderbilt: Fort Collins, Colorado
"
I am thrilled about this retreat!!!!! Courtney is an incredible person and and has a special ability to connect yogis to their highest identity and emotions. Her yoga instruction is personal regardless of how many people may be in the class. She has such well rounded knowledge including a background in Ayurveda and countless hours on the mat delving deep into various styles of yoga. I am so excited for this awakening!! I look forward to connecting with others who are drawn to this beautiful experience in Guatamala ❤️"
-----
 Wendy Gillespie: Portland, Maine
"Courtney is a sage and bright light who is delightful to work with. She is by far my favorite yoga teacher and creates beautiful sacred, heart opening experiences. Her presence anchors the Divine with powerful centering, healing and uplifting energy. "
-----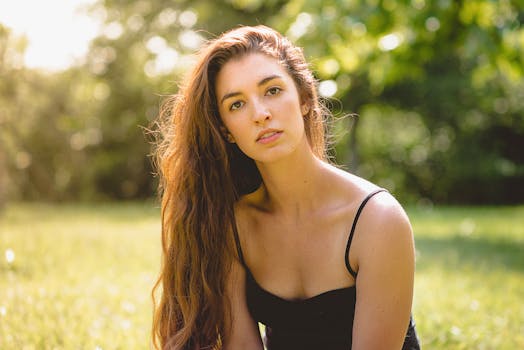 Katie: London, England
"If you are wanting a truly spiritual experience--- Courtney is HANDS DOWN the best yoga teacher out there. She shows you that yoga is sooooo much more than a physical practice-- truly an embodiment practice and a spiritual experience."
----
 Kristy K: Paris, France
"Courtney is the greatest yoga teacher I have ever encountered, and this is a big statement as I have been practicing for close to 10 years now and have my own certifications. No matter what is happening in her life when she shows up on the mat, she is 100% present and aligned. As a being she is all heart, open and connected. She is truly a gift to yoga, especially here in the west, as she embodies the true teachings both on and off the mat."
-----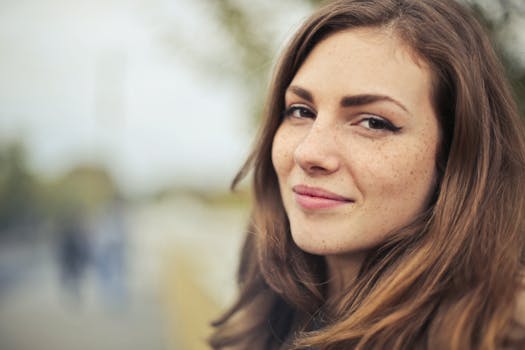 Jennifer Clark: Tampa, FL
"I love that Court is hosting this retreat (and hopefully many more). We have a wedding this weekend or I would 100% be there! Honestly, Courtney is the greatest yoga teacher I have ever practiced with--and one of the most genuine caring humans on this planet. She is an investment worth making--because it is ultimately an investment in yourself. Seriously-- trust yourself if you feel called to this, she is pure magic and invites you into the spiritual in a way no one else can. Your life will change at this retreat, I promise."
-----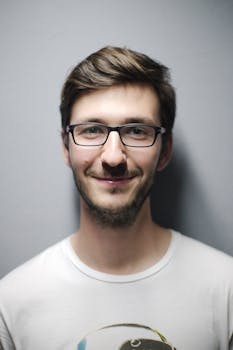 Derik Johnson: Portland, OR
"This sounds INCREDIBLE! I took yoga classes with Courtney a few years back and she completely ruined yoga for me--IN THE ABSOLUTE BEST WAY! For the first time in my life I experienced yoga in a sacred way, through her guidance. I have yet to find a teacher who even comes close to what she offers. She is a true embodiment of the practice and is an absolute gift to the world."
"A few years back I participated in a 7 month long transformational program called "Full Self Emergence", which was held at an intentional spiritual community in Colorado. Courtney was one of the lead faculty for this program and honestly she was the one that I resonated with the most. She is real, authentic, and most importantly an embodiment of the teachings. I have never met anyone like her. She is changing the world in a BIG WAY---and she has only just begun. If you are looking for a teacher that truly cares about you and truly sees all of the potential just below your surface--- Courtney is that teacher. I have a feeling that she is about to blow up in a big way, so don't miss the opportunity to be with her before she becomes an untouchable haha----just kidding--she would not and could never become that. Her heart and her intentions are too pure :)"
-------
Kayla G: 
"Courtney has been my Ayurvedic Therapist for close to 4 years now and she is so wise. She always helps me recognize areas that are out of balance and how to adjust my food and fitness to support the lifestyle I truly want for myself. She teaches, which is the best part. Her hope is to help her students learn this information so that they no longer need her--- she teaches you how to do this work on your own, which is the greatest gift she can give:)"
-----
Courtney K:
"I have taken classes and workshops with Courtney for years now, along with many other teachers. Courtney has always been my favorite and assists in guiding me to such a sacred place within myself. Journey to the sacred feels like an extremely fitting name for this retreat. I am so excited to attend and working out the details to make it possible!!"
-----
Chris Townsley: Minneapolis,MN
"I went to Courtney's yoga class for the first time, completely unaware of what I was about to experience. I had attended yoga for years and considered myself a high level yogi, which I was in regards to asana. What Courtney taught me was something I had never touched into before. She taught me how to move within yoga (union), how to stay with my intention and my breath throughout my practice. To feel into the sensations and the essence within myself. To acknowledge that god being (she actually said this during class) within myself and within everything around me. Honestly, it was life changing. Her classes taught me how to be connected both on and off of my mat. I can only imagine how INCREDIBLE this retreat will be. To be in Guatemala, practicing daily, diving within....I know that anyone who attends will be changed profoundly. If you are stuck, lost, hurt, alone....any limiting feeling....Courtney will remind you how valuable you are and guide you back to that pure place within yourself. She will remind you how important you are and how much you gifts are needed. Her classes are magic and she is medicine. Do this retreat. Chose yourself. Remember your greatness. I can say with 100% certainty you will not regret it and this will not be the only time you attend."
Amanda P: Portland, OR
"Courtney's classes are magic and she is medicine. She is open, understanding, compassionate. She loves completely and fully and welcomes everyone. She touches something deep within you and helps you remember who you truly are. She is a guiding light. She is not afraid of the darkness, or the shadow....she just shines her light so brightly that she guides others through it. I am so excited for this retreat and the opportunity to be immersed in this work. I know it will be life changing because every class with Courtney is :)" 
Charlie Peterson: Denver, Colorado
"I had the pleasure of taking some of Courtney's classes at the Arise Music Festival a few years back and attended her yoga classes ever since--I always find out where she is teaching and make an effort to be there. She is an extremely inspiring being! (even though at times I can get a bit judgmental towards myself when I compare myself to her--which is the thief of joy). She has a wealth of knowledge and really brings it to life in a real and practical way. Anyone would resonate with her offerings as she has a way of making all of them extremely personal. She sees you and wants you to succeed, in a way I have not experienced before. Everything she offers is for all of us, she truly wants us to remember who we are and embody our greatness. As of now, I have a family vacation the same time as this retreat but I am doing my best to move things around as I know that this retreat will serve me on all levels. I urge you to make space for this retreat in your life and your life will open up in a completely new way. She is truly a breath of fresh air and a gift to all that connect with her and witness her greatness ( which she will remind you is simply a reflection of yourself)."
-----
Kayla Potter: Portland, OR
"This is one of those opportunities that you DO NOT WANT TO MISS. If you feel called in any way to attend this, do it. Courtney is an inspiration-- beyond what words can explain. She loves unconditionally and openly, she truly cares and listens, and she embodies all that she knows. Simply being in her presence will change your life. DO IT!"
------
Katie: Marquette, MI
"Courtney is a beautiful soul. We were sorority sisters and it has been beautiful to watch her change and grow over the years. Back then there was always this open heart and free spirit, which has blossomed and matured into a wise and grounded soul. She is magical and I would encourage you to attend this retreat if you are seeking a little more magic in your life."
--------
Josh Branton: Brauton, Devon
"I had the privilege of meeting Courtney in India during our 300 hr Yoga Teacher Training. I don't think I have ever seen a more dedicated student—-which is what makes her an excellent teacher. It is all about her love for the practice and her willingness to dedicate herself to turning all her knowledge into wisdom. She is a gift to yoga and to spirituality. She brings the roots through her classes and truly has the capability to guide you clearly on an internal journey. You don't want to miss this opportunity to practice with her."
-----
Kim Peterson: Denver, Colorado
"Courtney is AMAZING, like everyone above has said. I have yet to find another yoga teacher who can bring me into the present moment like she does. I can't believe how affordable this retreat is— she is worth so much more and I have a feeling this rate won't happen again. I could not recommend anyone more."
-----
Courtney Galligar: Georgia, USA
"Courtney is absolutely AMAZING-- I could be more excited to share my name with something. I took a workshop that she offered at the Arise Music Festival a few years back on an Intro to Ayurveda. I left it with a much clearer understanding of my body and my being. After I met with her personally and received a complete breakdown of foods and physical activities that serve my body!!! She has a wealth of knowledge and wisdom and every time I have engaged with her I feel myself growing immensely. I can promise you that this retreat will be life changing and if it is something possible for you then DO IT!!!!!-- It will be one of the best decisions you can make for yourself and your world."
-----
Sarah Marie: Minneapolis, MN
"I had the honor to be a student of Courtney's about 8 years ago when she was still towards the beginning of her yoga career. Still to this day I have never met another teacher who is a more accurate guide to the sacred. She has a way of embodying what she is speaking to and invites all to join her. Truly magic. If you have an opportunity to practice with her or learn from her— I would encourage it— beyond that, I would say if you don't, you have missed an amazing opportunity."
-----
Ruth: Hillier, Australia
"I had the honor of taking a workshop that Courtney lead in Australia last year and it was the most inspiring thing I have participated in thus far. She truly embodies what she is speaking about and comes filled up with passion and excitement. Her energy is contagious and has you knowing that you can do anything you set your mind upon. She reminds you that anything is possible and that you can create your dreams. Investing in Courtney is an invest in yourself and I can promise it is an investment worth making! "
-----
Josh Collins: Saint Paul, MN
"I couldn't recommend anything more. I had never taken a yoga class before stepping into one of Courtney's classes and I can say with 100% honesty, that my life changed because of it. In the US yoga is treated as a workout, which Courtney still gives you, but her classes are so much more. It feels weird admitting this but I was in tears multiple times during her class as something within me began to open up---and I am not a crier. She reminds you of what is within you and within us all. I know that one day Courtney will be THE leading yoga teacher in America (who knows, maybe even the world) because she is wise, humble, clear, accurate, kind, compassionate, caring, and she brings all of that forth within you at the same time. I have never met anyone like her. You will not have a single regret regarding this retreat and regarding Courtney. Go for it. Make the leap into a clearer and more aligned version of yourself! "
"
Just say yes to this life changing opportunity. Trust yourself enough to know if this is a part of your path---and if it is, congratulations because you are about to have your life expanded, grounded, and changed in the most beautiful way. Courtney is everything and more-- your life can only become "better" be going on this retreat."
-----
Gus G: Minnesapolis, MN
"When I first met Courtney I could feel how genuine and kind she was. I was relatively new to yoga and a bit nervous to attend classes (especially since her classes were ALWAYS FULL), however, she made me feel like I belonged, like we all belonged. She is extremely knowledgable and no matter what level you are at-- she will meet you there. She is a gift to this world and an investment in Courtney is ultimately an investment in yourself. "
-----
Kimberly Prince: Menominee, MI
"I had the privilege of taking an embodiment workshop that Courtney taught a few years back. It was life changing. She is wise, kind, caring, compassionate, and pretty much every other amazing word can be used to describe her. She is extremely capable of holding space and allowing you to find the answers within yourself. She is a graceful and kind guide. This retreat will be AMAZING and I look forward to meeting all of the rest of you that chose to say YES! "
------
Tia Marie: Portland, OR
"Courtney truly lives a life of service. I have had the honor of being her student and witnessing her growth over the past ten years and I am utterly blown away. This girl is a forever student, constantly growing and learning in all realms. Every time you engage with her, somehow, she has become more than she was. The beautiful part is that her desire to learn and grow comes from a beautiful place of service---she only wants to be and offer the best that she can. I mean come on, this company is a CLEAR EXAMPLE! She donates pretty much all (don't let that 15% fool you) of her profits to developing schools--she spends her free time volunteering-- she offers as much free things as she can--she creates everything with love and packages with the environment at the front of her mind. I wish we had more people like Courtney in the world because I can promise you that it would be a better place if we did."
------
Sarah Sullivan: New York, New York
"I consider myself fortunate to work with Courtney in regards to her offerings in West Africa. She really is an example of the potential of human kind. We have a lot to learn from her. Her language and way of being is universal, because her love is unconditional. I couldn't recommend anyone or anything more. "
-----
Sam Slat: Minneapolis, MN
"The decision to go on this retreat will be one of those life changing moments...... Don't just take my word for it....but maybe all of ours? "
------
Simon C: Australia
"Court is rad. She is fun and friendly and really fucking wise. I have learned so much from her over the years, even if it has been from afar for the past couple. She is also unique and has a style completely her own, which makes sense because she has more real life experience than anyone I know. She helps you move in the world from a place of flexibility and strength. If you are ready to level up, then this retreat will certainly do that. "
------
Maria Z: Miami, FL
"This sounds like magic. I have taken Courtney's classes over the years and they always are. Touching into the space that Courtney creates is life changing.....so if you are ready to step into your life in a BIG way, then this is an amazing opportunity to do just that."
------
Jessica Richardson: Fort Collins, CO
"Working with Courtney truly shifts your life. She has a way of reminding you of what you are capable of and who you truly are. If you are needing a little push in your life to step into your greatness. To find the courage to bring your gifts into the world, then this is 100% for you. Everything Courtney offers comes from the heart. This is her life's work, to guide others to the sacred. To inspire others and remind us. I have yet to meet another teacher who does this is such a graceful way. If you are feeling called, listen because this is an opportunity of a lifetime that you truly don't want to pass up."
------
Tim Ragen: San Fran, CA
"I am utterly blown away at the price of this retreat. It is so obvious that this is a heart based offering for Courtney. She is worth SO MUCH MORE but always offers at a level that anyone can join in. Her value is not even touched at this price point, but I recognize that she is simply making her gifts reachable for everyone. I have been on my spiritual journey for close to 50 years now and have yet to meet a teacher as capable of creating sacred space as Courtney. She will meet you where ever you are so don't let fear stop you. "
------
Akasha: Maui, HI
"Courtney is an absolute breath of fresh air. She is authentic, compassionate, and kind. Truly the real deal. She has been teaching spiritual programs for a minimum of 6 years now and is clear and accurate ALWAYS. You are worth it (and she is without a doubt). "
------
Atlas Sparks: New Jersey
"Don't wait.....and certainly don't pass on this experience. As Courtney says, if you are ever going to fly you have to JUMP! She is an embodiment and a successful example of this teaching. She has helped me level up in sooooo many ways, and she will do the same for you. If you are ready to have a fuller and more connected life--- this will fast track you. Hold on because it will be an EPIC ride."